Digital Signage for Railway Depot Drivers
Repeat Signage keeps train drivers updated at Adelaide depot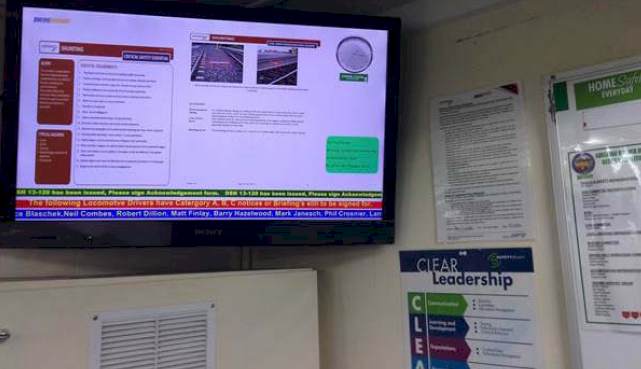 Repeat Signage software in the Adelaide drivers depot at Pacific National. Main image above courtesy of Sharp NEC Displays.
Repeat Signage software
"Around Australia in the Locomotive Drivers Depots, to keep the staff up to date with business, safety has been a challenge. The Adelaide Drivers Depot has been using with very good results. Having the ability to have changing scenarios, updating remotely, has been excellent. Before it was just PowerPoint rolling through the screen, now I can mix and match scrolling text with the RSS feeds etc." Len Smith, Pacific National.