Repeat Signage promotes Sligo tourist attractions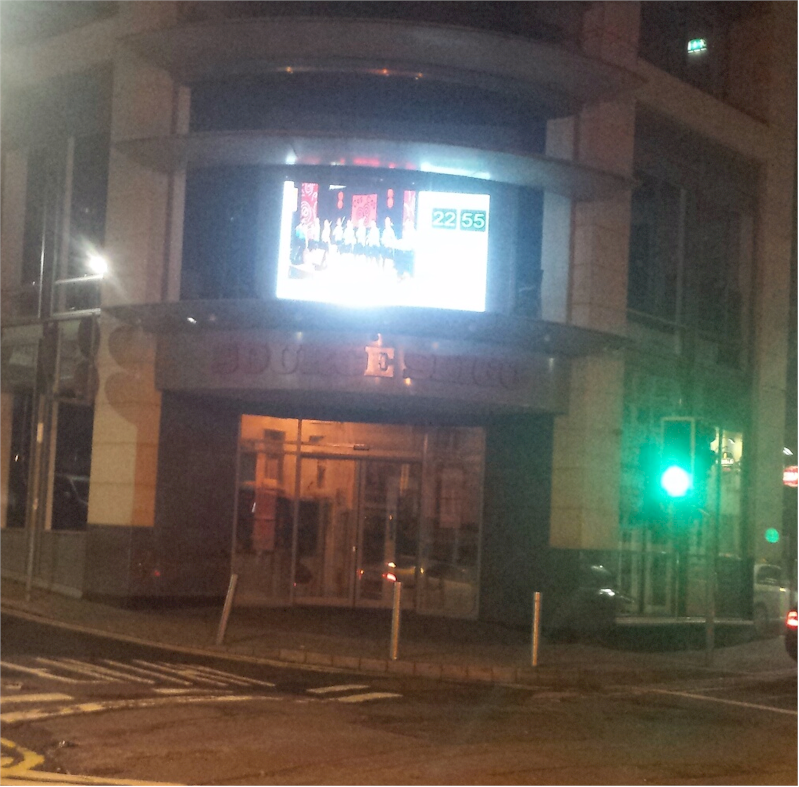 Repeat Signage promotes Sligo Tourist events on Sligo's O'Connell Street
Repeat Signage success story
AVA Systems director, Odilon Hunt, approached Sligo Tourism to demonstrate how they could digitally promote their events quickly and easily with Repeat Signage digital signage software.
Initially, AVA, a professional Audio Visual and Acoustics Engineering Services Company, who supply audio visual equipment for sale and hire, weren't receptive to the idea of being a Repeat Signage reseller partner. However, once they saw how easy it was to download the software, create a presentation in minutes and update them over the Internet from anywhere in the world, they began to see the potential for businesses their services and products digitally in a variety of applications.
And it's not just in the tourism industry. "Repeat Signage is perfect for clients who want to manage their signage themselves with lots of features and reliability at a great price", commented AVA's director, Odilon Hunt.
"The choice of being able to update your presentations from a local network (shared drive), from a website or over the Internet at www.repeatserver.com without any on-going costs, coupled with easy-to-use controls and competitive pricing, make Repeat Signage 'one hell of a package'. Odilon Hunt, AVA Systems, Sligo, Ireland.
Repeat Signage hit O'Connell Street, Sligo, in picturesque Ireland, to promote a variety of tourist activities. The Sligo Food Festival, CosCos Festival, Lily Á Loly CraftFest, Yeats Festival, Fleadh Cheoil na hEireann the traditional Irish music festival and the Sligo Races were just a few of the events that beamed out across O'Connell Street on an impressive Panasonic display screen.